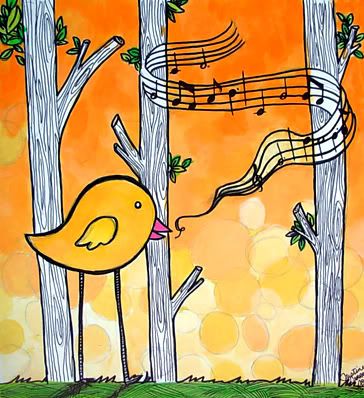 I drew a bird like this behind my Senior Project board (for my presentation) and my friend saw it and really liked it. So since we won't be seeing much of each other next year I painted her this.
SECRET: If you play the notes, the bird is singing
Moon River
, which is also the only song I can play on the piano.
Acrylic on crescent board. Started and completed on June 5th.